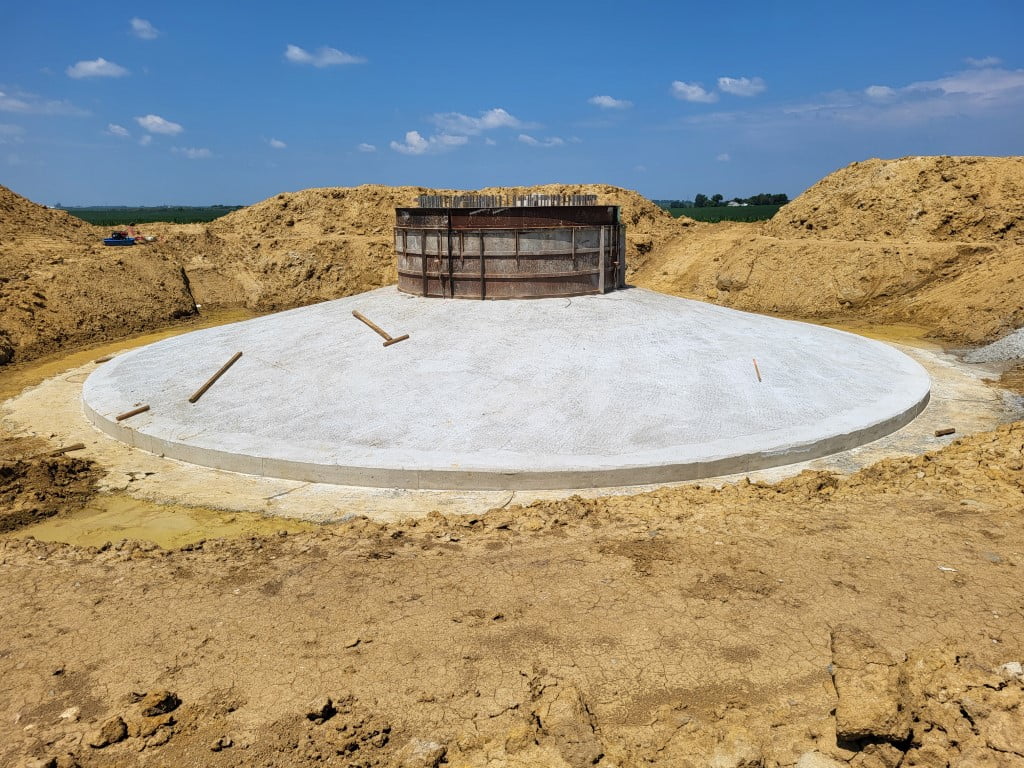 Driving towards the Chickasaw County Wind Energy construction site between New Hampton and Alta Vista in Iowa, one could be forgiven for thinking they might have passed through some kind of invisible portal and ended up on the surface of another planet. After all, the landscape here resembles a photograph taken by one of NASA's Mars rovers far more than it does the fertile agricultural land of Iowa.
But such is the devastation of wind turbine construction. Land that was once covered in rows and rows of corn as tall as a man, or rich with acres upon acres of green soybeans, is now covered in desert-like terrain, dune-like hills of sand, and craters that look like the surface of a planet bombarded with meteorites. Indeed, this photo, shows the destruction caused by installing the base for just one turbine. Before this is all over, there will be 66 of these bomb-like craters perforating the ground in Chickasaw County. And that's assuming that the size of the project doesn't grow beyond its stated 66 turbines. We know from experience that this is usually not the case. Like parasites, wind farm projects tend to multiply well beyond their initial planned size once they have a foot in the door.
Also dotting the fields are enormous spools of heavy orange cable, which connect the wind turbines together and serve as the feeder lines. These all have to be buried, of course.
Not only do wind turbine construction sites destroy the agricultural fields, but they also destroy the roads. For example, as shown in this photo, many roads require massive changes to their intersections in order to accommodate some of the equipment needed for wind turbine construction. Some of them also need to be widened substantially, and in some areas, massive turnarounds need to be installed for the oversized semi-trailers that carry the turbine blades.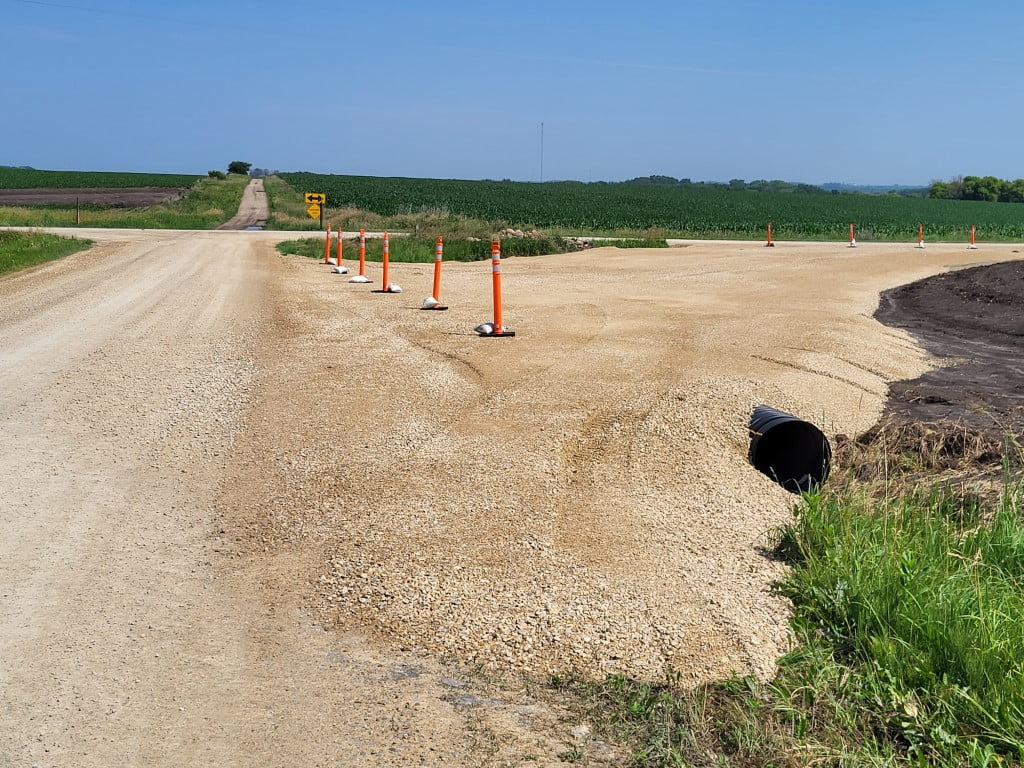 While driving down one of the gravel country roads, we came across a massive job site. My first thought was that it was a permanent company because of its shear size and the amount of large equipment. But permanent companies don't usually have what appears to be temporary housing for crews. There was a Blattner Energy trailer on site. Blattner is a construction company headquartered in Minnesota and employs their own full crews. They specialize in wind and solar. One has to assume that they bring their construction crews with them to a job site and they stay in the temporary housing provided, not in local hotels.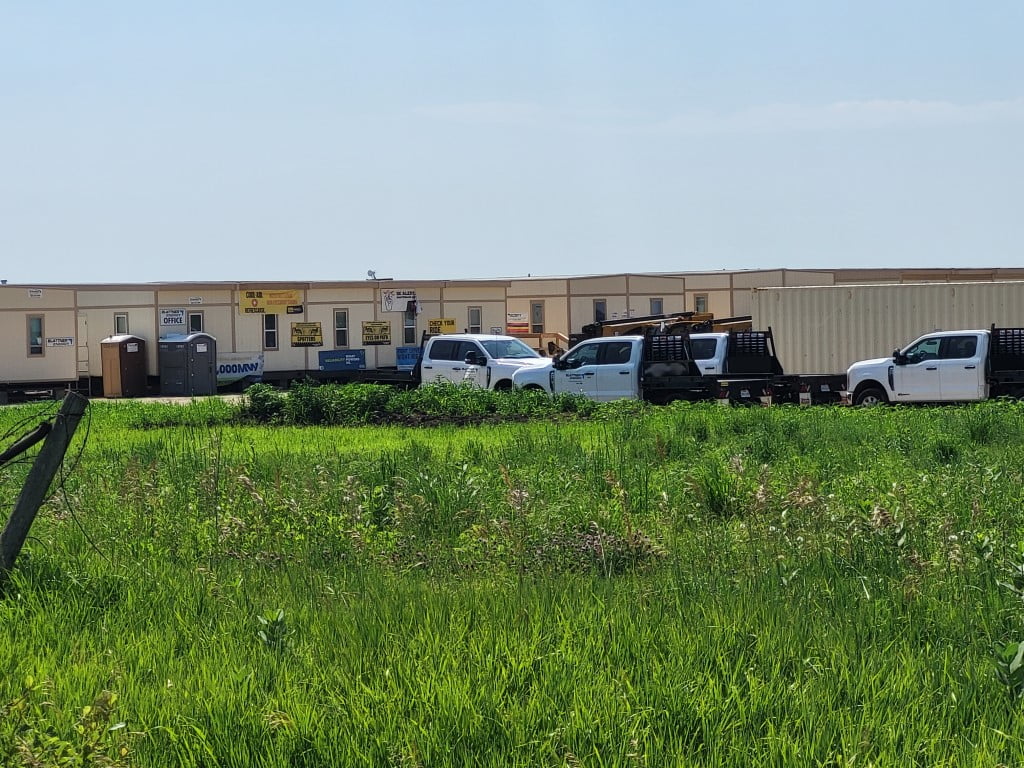 How long will it take the land to recover from this damage? The massive amount of topsoil destroyed will never recover. Fixing the drainage tile will be a nightmare. Allowing these wind turbines to be sited on good agricultural land is a decision that will change the face of Buchanan County forever. This is why we must keep the CSR at 55, and we must oppose this project.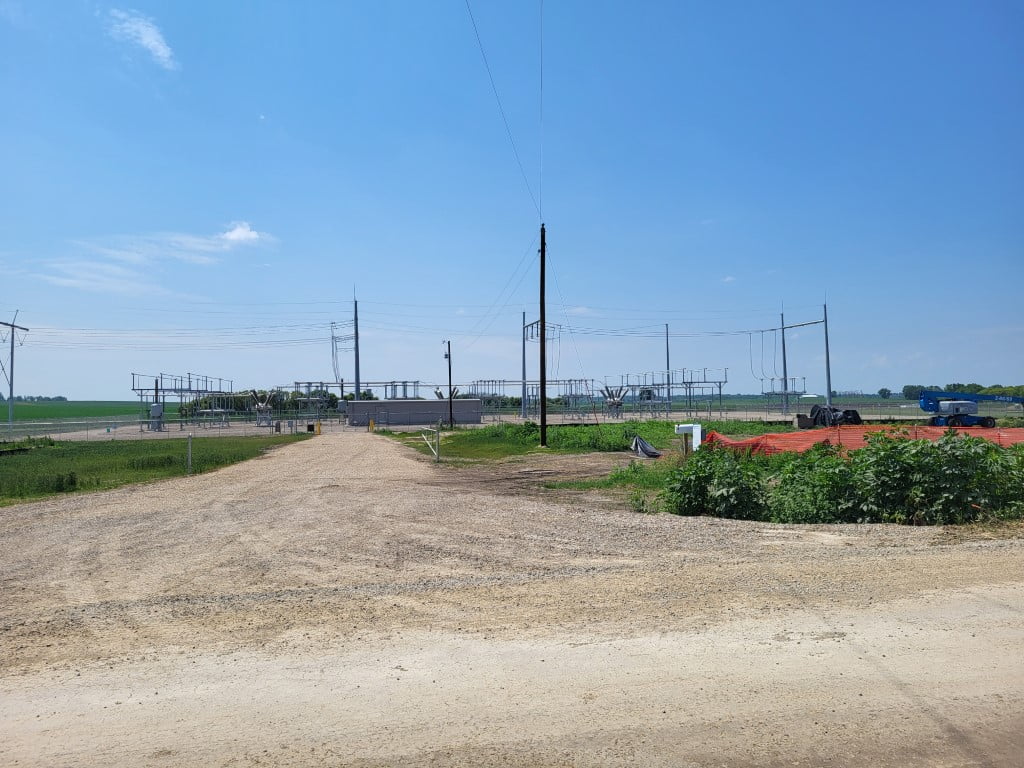 You can click on any of the thumbnails below to see a larger version of the photo at Flickr.